Brian-
Thank you for taking care of my mailbox so quickly. I'll surely pass along your info to the neighbors.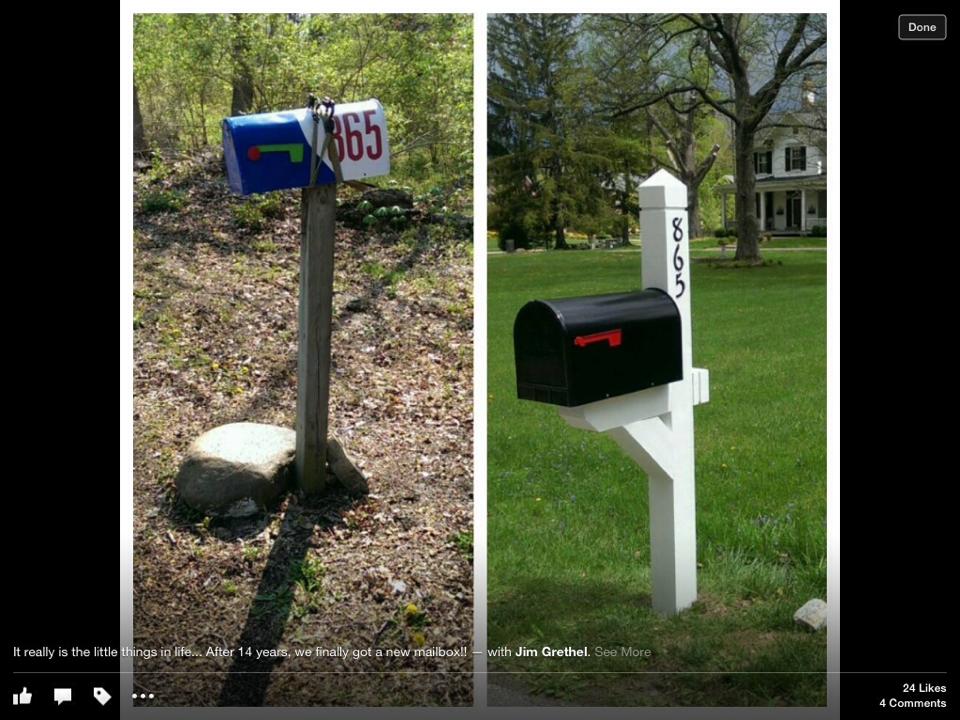 After 14 years of having a mailbox that has been hit by snow plows, baseball bats and delivery trucks, we are beyond thrilled with our new mailbox!! Several of our neighbors have stopped by to say how nice it looks!!
Thank You Nice Mailbox, Inc.!!
Brian,
Thank you so much for helping us out, and so quickly! I will share my positive experience!
Thank you Brian! Post looks great. Appreciate your quick response.